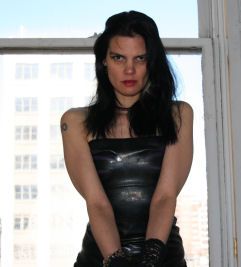 I love to preform cbt.
Choosing a very heavy heel to stomp & trample is the way to go.
The slave lays before me and I push the toe of my boot into the cock a bit softly first 
then I become more violent as they beg me too.
The most satisfying is when my bdsm slave cums good and hard they yell out thanking me  profusely for 
using the balls as a punching bag with my beautiful feet.
He is such a foot whore he really loves to fantasize about me allowing him to cover my heel in his jiz and him licking it off,
damn his is so depraved I like that a lot!
Veronika