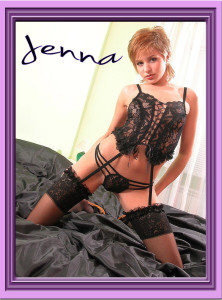 I am Princess Jenna. And even though I am only 20 I am a cuckold Princess and I get everything I want from men and boys of all ages. I have been bossing little boys around from the time I started kindergarten. I've been providing phone sex since the week I turned 18 and in that time I have acquired quiet the fetish resume. I am a Princess destined to someday be a domination queen.
When people first meet me they think I'm sixteen. My petite body and young face seems to give men, a false sense of security that makes it easy for them to be around me…they don't sense any threat. There's no way this little girl can manipulate or dominate over any grown man. One phone call with me will prove your impressions wrong.
I didn't know it at the time but I've been cuckolding men since my very first boyfriend in grade school. I made him give me his lunch money, and pulled down his pants under the bleachers and laughed at his little pecker…..since then I have laughed at many a little dickeys and never get tired of Sissyfying them.
I call myself the fetish princess because I don't like to get caught up in too many tittles and I don't fit in any one box…I want to experience it all! Call me what you want, Princess, Mistress or Cuckoldress. I never met a fetish or kink I didn't like.
Call me in the month of August and I will give you 5 minutes free, with your paid call, this offer cannot to be combined with any other offer.
Jenna
888 430*2010