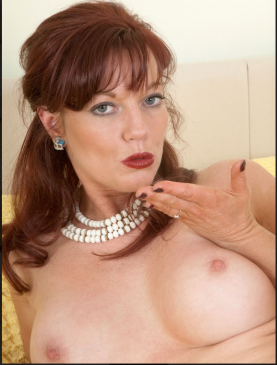 Jeff listened to the click-clack of Aunt Brenda's heels as she walked around him, examining his ass and the marks that have been left by her cane.
"It's already such a pretty red! And getting a bit bruised now as well." She lightly dragged her nails across marks and bruises, and Jeff squirmed against the discipline bench, the scrape drawing pain and pleasure out of his sore flesh. She withdrew her hand, only to bring the cane down right where her fingers touched. Jeff jerked against his restraints, his ass clenching in shock automatically around the anal plug that she had pushed inside him before his birthday spanking started. She had settled in just right, so that it pushed against his prostate with every squeeze, and that pleasure slid up and down his spine, mixing with the stinging pain. He didn't have permission to come yet, but if things kept up like this, he didn't think he was going to make it to the end! Do you think that kind of domination would get you that excited? Call me anytime to tell me during some bondage phone sex.
Aunt Brenda
1-888-430-2010
Click Here to chat with a phone sex mommy!
#domination #discipline #submissive #femdom