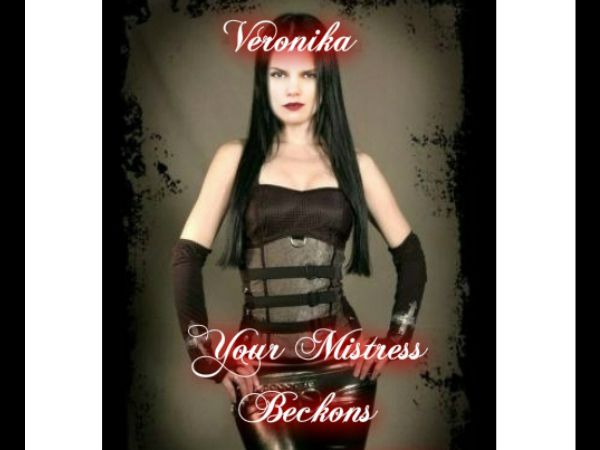 Slutty sissy slave boy thinks he can always suck up to his femdom mistress of darkness.
I can bend him in ways he has never imagined really give him something to suck on 
my 10 inch dildo belt. His whiny voice can be heard from miles away as I abuse him thoroughly.
He is down on his knees in front of me oh so willing to serve & grovel for his Mistress to devalue him even 
further. The dirt around my backyard serves more purpose than you helpless little whore!
" Please mistress rub my face in your asshole so I can be part of your sweet scent?""
"I do not know if you are worthy of my asshole we shall see."
Vicious Veronika
1*888*430*2010